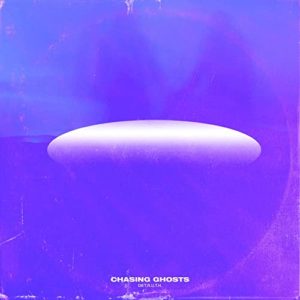 Da' T.R.U.T.H.
Chasing Ghosts (EP)
Independent (release date: March 27, 2020)
By Bob Marovich
Christian hip hop artist Da' T.R.U.T.H. drops unvarnished facts on his new three-track EP Chasing Ghosts.
"Never Fail," the single from the musical appetite whetter, is the finest and most radio-friendly of the three selections. Featuring silky R&B tenor Greg Cox, the song inadvertently captures the current zeitgeist in recognizing how people question God "in dry seasons." "If God would fix everything," Da' T.R.U.T.H. rhymes, taking the point of view of a skeptic, "that would make him appealing / But since He can and he doesn't, that makes Him a villain." His point is that God is always faithful, come rain or shine; dry seasons are but a test of faith.
The title track, featuring Texan singer Jasmine Tate repeating "I don't want no crown, no, it's gonna weigh me down," is a critique of the "glorified" celebrity life that drives stars and emerging stars to veer off the path of righteousness. And, Da' T.R.U.T.H. adds, in some cases, as with Robin Williams, it could even lead to tragedy. Although he reckons that he is "just as good as anybody, except Drake," Da' T.R.U.T.H. refuses the crown of worldly glory, preferring evangelism to chasing the ghosts of fame.
"Qoheleth," known also as "Ecclesiastes," or gatherer of students, uses real life references to argue the importance of intergenerational wisdom. Da' T.R.U.T.H. desires to be a vessel for others—younger and older—in the same way that others breathed wisdom into him. The music is more prominent and insistent on this track, with heavy beats propping up sample-y flourishes of African music from Nigerian Christian singer Limoblaze. Certainly some wisdom is well beyond our understanding—cue "Never Fail"—but it doesn't mean we shouldn't share the things we know for sure.
I guess that's why they call him Da' T.R.U.T.H.
Four of Five Stars
Pick: "Never Fail"