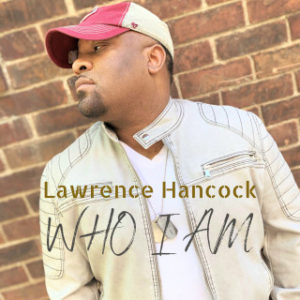 Lawrence Hancock
Who I Am
Bishop Lawrence Hancock (release date: July 24, 2020)
By Bob Marovich
Amid a kaleidoscope of electronic beats and mostly introspective melodies, Christian hip hop artist Bishop Lawrence Hancock tells you who He is, and who you should be—a Child of God.
That's what you discover on the hypnotic title cut of the Toledo, Ohio, native's sixth album.
Who I Am is atmospheric and vulnerable, not aggressive or extroverted. With electronic puffs like asthmatic organ pipes, "Ride," the album's first (and finest) selection, gives the message of "Walk Around Heaven All Day" a twenty-first-century face lift. Hancock anticipates that the gospel train to glory won't stop at the pearly gates but move on through to where he—and any others who want to go—will be "ridin' around heaven all day."
Another strong track is the single, "Need You Now." It is a prayerful and particularly relevant plea for God to intercede in a world plagued by violence and hatred. Its stream of consciousness lyric evokes the anxiety of being overwhelmed with worry and with nowhere to turn but up.
Hancock sings more than raps. Lyrics, whether sung or rhymed, are layered and repetitive. The beats and melodies are uncomplicated, clear, and distinct from one another while falling within an overall similar structure. The rhythm is even throughout the project, with the exception of the brisk "Live that Life." Ample use of piano underscores moody introductions. The acoustic feel of "Always There" is a refreshing break from the stark beats, though the vocals are buried too far behind the guitar.
Other highlights are "Nothing in the Cup," where Hancock resolves to give 100% to the one who "paid it all." In "Help Me Move," Hancock pulls on the heritage of folk spirituals when he sings that he is "standing in the need" and doesn't want to stay here. On the other hand, "Take Over Me," "Consistently," and "Stretch Me Out" don't feel as thoroughly composed or as confidently rendered as some of the other cuts.
Bishop Lawrence Hancock was called to the ministry in 1999 and founded Final Harvest Church in 2005. He continues to serve his congregation fifteen years later while also putting out new music like Who I Am, which demonstrates that pastors, like their flocks, need confirmation and reassurance, too.
Three of Five Stars
Picks: "Ride," "Need You Now"