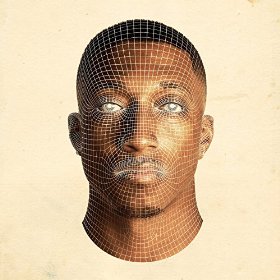 Lecrae
Anomaly
Reach Records (2014)
www.reachrecords.com
By Bob Marovich
Lecrae's new CD, Anomaly, is Christian music's most incisively honest, but at the same time most bravely hopeful, project this year.
To Lecrae, being an anomaly, being an outsider, is both an advantage and disadvantage. On one hand, anomalies are outcasts who don't fit in. At the same time, as Lecrae articulates on the title track, being an outsider is "exactly what God created us to be." "Why you scared to be different?" he asks on "Say I Won't."  Anomalies call it like it is, and Lecrae does just that on this album.
Being "exactly what God created us to be" means eschewing the way of the "insiders," whose spiritual and social vacuity are modern manifestations of Nero fiddling as Rome burns. "We need something more," Lecrae declares on "Nuthin," calling "a foul in the game" played by hip hop artists who "ain't talking 'bout nothing."
"Nuthin" is blunt but not nearly as much as "Welcome to America." Lecrae's depiction of a world out of synch is a contemporary hip hop equivalent of what Bob Dylan raged against in the 1960s.
But Anomaly is not just an index finger pointing outward. Lecrae offers frank confessions of his own on "Good, Bad, Ugly," including a past that included an abortion and being a victim of sexual abuse. Nobody is perfect; we are all broken people, he and Kari Jobe express on "Broken." "Ain't no person that's better than another," they remind the listener, and that "from Heaven, we're all small." Rather than seek pity, Lecrae and Kari use the moment as a cry for unity.
"All I Need Is You" is the most mainstream praise song on the album, and its current position at the top of Billboard's Hot Gospel Songs chart speaks to that.  Another mainstream cut is "Give In," which features the lovely vocals of Crystal Nicole, who calls for an "all in" attitude when it comes to following the pathway of righteousness.
Although Anomaly tackles the troubles of a secular world, "the man in the sky" is ever present and ever caring. Therein lies the hope. Our job as "messengers" is to speak the truth about God's promise to humankind.  Walking the walk of salvation is the solution.
A provocative and insightful work that will undoubtedly rank among Lecrae's all time finest albums.
Five of Five Stars
Picks: "All I Need Is You," "Give In."