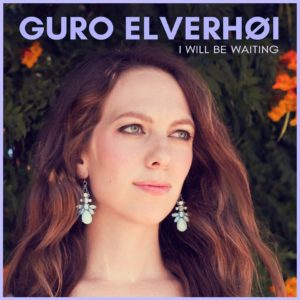 "I Will Be Waiting"
Guro Elverhoi
(released October 20, 2016)
www.guromusic.com
"I Will Be Waiting" is a new single from Guro Elverhoi, a talented singer with a delicate and beautiful voice that evokes a young Joni Mitchell. Led by an acoustic guitar, the song is a wispy Christian folk ballad brimming with similes about seeking God's guidance patiently.
From Roeyken, Norway, where she directed a local youth choir and received a Cultural Scholarship for her many contributions to the area's arts scene, Guro graduated from Berklee College of Music in 2015. She is now based in Los Angeles, where she is a worship leader at California Worship Center. Her EP is scheduled for release this year.