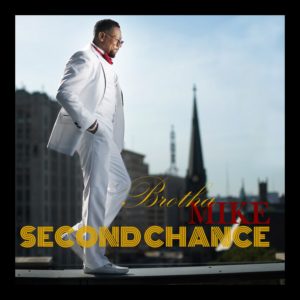 "My Brothers"
Brotha Mike
From the EP Second Chance (released December 2016)
www.cdbaby.com/cd/brothamike1
Gospel music is made for such a time as this.
On "My Brothers," Detroit's Brotha Mike defends those who haven't had the same opportunities as others and those who deserve a second chance. "They didn't make us," he sings, "so they can't break us."
As a saxophone wails and the arrangement gets progressively bluesier, Brotha Mike moves from empathy to encouragement: "Keep your head high / You don't have to look down." By the end, he is enjoining everyone to come together "to make a better world."
Brotha Mike (aka Michael McNeal) studied music with Rev. Charles H. Nicks (St. James Church), among others, and took organ lessons at the Grinnell Organ School of Detroit. He is a choir soloist for Bishop Edgar L. Vann II's Second Ebenezer Church; the choir is under the direction of Dr. Michael Fletcher. Brotha Mike has performed in stage plays and is also doing voiceover work.  Second Chance is his debut solo EP.