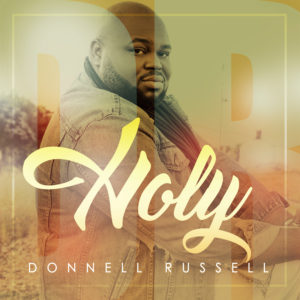 "Holy"
Donnell Russell
From the forthcoming EP Life's Anthem
www.donnellrussell.com
An independent artist from New Orleans, Donnell "D'Russ" Russell has stepped out on his own after a decade of working with choirs, groups, and other artists, most notably with Billy Rivers and the Angelic Voices of Faith.
Russell's second solo single, "Holy," is a mid-tempo Rhythm & Praise anthem on which he and his background vocalists get into call-and-response mode to lavish praises on the Savior. A few bars of the classic hymn, "Holy Holy Holy," appear toward the end. Confident singing with conviction. Ideal for worship teams.