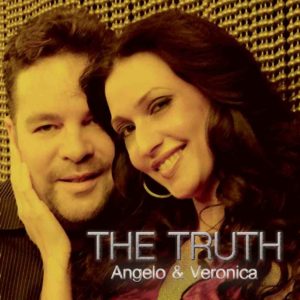 "Higher Place"
Angelo and Veronica
From the forthcoming A & V Music CD The Truth
http://angeloandveronica.com/
By Bob Marovich
In 1992, fresh on the scene and armed with training from Berklee College of Music, contemporary Christian singing duo Angelo and Veronica released their first album, Higher Place, on A & M Records.
Among the songs they co-wrote for their debut disc was the title track, a song about a "place where you can just be you." Luring the listener with the lyric line, "You take me to a higher place / You take me to a place I've never been before," the duo reveals that the "place" isn't what you think: it's Jesus's impact on their life.
Fast forward a quarter-century. The multiple Dove Award-winning husband and wife duo just released a brand new version of the song, albeit in a higher key, with a quickened tempo, and with a more modern musical underlayment in place of the original's synth-driven slow jam. The new version was so different, in fact, that Veronica told JGM she almost didn't recognize it when Angelo first played it for her.
The sound may have changed but the message remains the same. And as if to hammer home the point, the name of the church that Angelo and Veronica co-pastor in Franklin, Tennessee, is—you guessed it—Higher Place Church.
The Truth is slated for release this coming fall or winter.