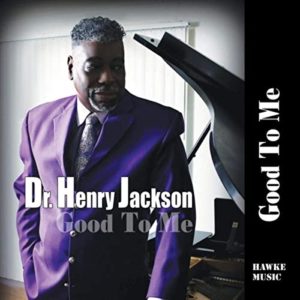 "Precious Lord, Take My Hand"
Dr. Henry Jackson
From the Hawke Music CD Good to Me (release date: July 24, 2019)
https://www.hawkemusicllc.com
By Bob Marovich
It's great to hear new recordings from Dr. Henry Jackson, an alumnus of the Los Angeles Community Choir and Cleveland Singers, as well as a group leader, soloist and songwriter in his own right.
From his 2019 album Good to Me, Jackson gives Thomas A. Dorsey's "Precious Lord" a more optimistic bounce while maintaining the dignity of the composition.
Over the course of a few key changes and nearly seven minutes, Jackson and a group of female background singers let loose with soulful vocal motifs, blue notes, animated fills, and vamps on the lyrics. An edit for time would give this selection radio potential.