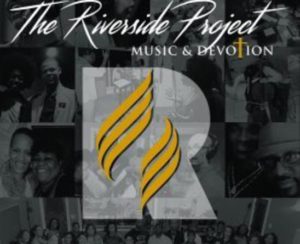 "Be Still"
Riverside SDA Choir feat. Lecresia Campbell
From The Riverside Project: Music & Devotion (2016)
www.RiversideNashville.org
"Declare Your Name" is the initial single from Riverside Seventh Day Adventist Nashville's The Riverside Project, a two-CD music and spoken word release.
But another selection, "Be Still," is significant because it may be the final recorded performance by gospel singer Lecresia Campbell.
Campbell, who passed away on September 29 of this year, shines on this slow burner, which puts the language of Psalms 46:10 in the vernacular ("stop worrying and struggling, questioning and fretting" instead of "cease striving"). She moans, shouts, flips notes into the stratosphere, and weaves lyric lines in and around steady singing by the Riverside SDA Choir.
The assemblage builds to a coda that is 100 percent spiritual drama, Campbell lofting whistle notes at the end in what is, in solemn retrospect, a perfect cap to a remarkable career.  RIP, Lecresia Campbell.