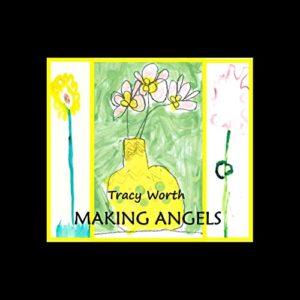 "Making Angels"
Tracy Worth
Independent (release date: September 10, 2021)
By Robert M. Marovich
It's been a minute since we've heard from Tracy Worth, but the South Suburban Chicago singer sounds as if her voice hasn't changed one day from her 2010 video "Christ Is All" or, for that matter, her 2005 radio hit, "I'll Follow You," featuring Melvin Williams.
Despite the angelic title, the plaintive song is a plea for a stoppage of the violence that too often takes the youngest among us. "God don't need no help making angels," Worth declares, and she's right. "We're gonna lose a generation if we don't change our way."
Worth challenges all of us to stop shaking our head and do something. "What kind of world are we creating?" she sings. "What's the lesson we'll leave behind?" Compelling song for a compelling message. I can see the song crossing over into the country field.