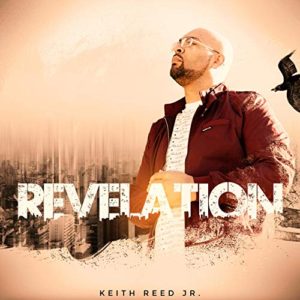 "Revelation"
Keith Reed Jr.
(release date: August 28, 2019)
www.newsoundmusicgroup.org
By Bob Marovich
Supported by his group, the New Sound of Worship, Keith Reed Jr. asks God in "Revelation" to reveal His life-giving light during an especially dark moment.
But despite the stressful circumstances that inspired the song, including Reed finding himself out of work and almost homeless, "Revelation" is surprisingly unruffled and even-tempered. The smooth jazz arrangement, conventional melody, and easygoing vocals smooth over the drama.
The Columbus, Ohio, native currently serves as minister of music for Destiny Church International under the pastorate of Apostle Theodore Caesar. "Revelation" was produced by Sean Scales.