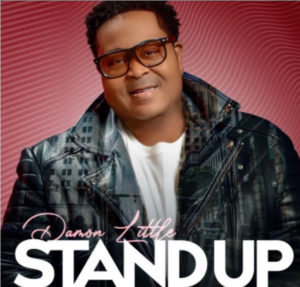 "Stand Up"
Damon Little
Little World Music/Partners Music Company
(release date: February 5, 2021)
By Robert M. Marovich
Damon Little croons "Stand Up" to lyrics that sound culled from late '60s message music and an arrangement that evokes '70s Al Green.
Little references the tragic fact that a black man can't be certain he will make it home to his family on any given day. He calls for racial unity when asking black and white to take a stand against hatred and racially-motivated violence. "We can no longer sit down and endure this pain," he sings, "stand up for what you believe." To quote Everett Drake, Amen goes right there.
Damon Little co-produced the song with Bubby Fann and released it on his current label, Little World Music.