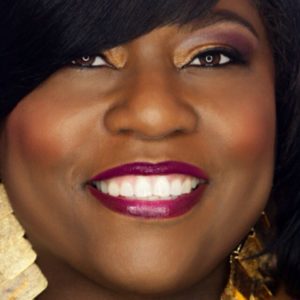 "When I Stopped Playing with Jesus"
LaTonya Earl
(private release, 2014)
To purchase a copy, email Latonyaearl1@gmail.com
Houston gospel singer LaTonya Earl gets transparent on "When I Stopped Playing with Jesus."
After "playing with," or not fully accepting, the Lord, Earl "plants her feet" in church and sees the light. She cleverly interpolates the gospel hymns "I Saw the Light" and "Jesus, the Light of the World" to reaffirm her conversion message.
The handclapping rhythm and whirling organ give the song a traditional feel, and a call-and-response with the background vocalists is like a quartet vamp, but an R&B bounce throughout gives it sufficient contemporary cred for today's ears. It's all too brief but effective.
The single, like many of Earl's compositions, comes from her dreams. It won her a couple of Rhythm of Gospel Awards, too. And, although released in 2014, "When I Stopped" continues to have an active presence on Internet radio.
A working gospel singer since 1975, LaTonya Earl is married to the Reverend Walter Earl and they have three children.