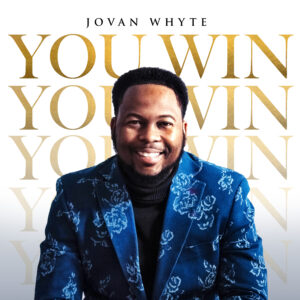 "You Win"
Jovan Whyte
Minister J Music (release date: March 18, 2022)
https://windermerefl.adventistchurch.org/
By Robert M. Marovich
With Kevin Winebarger, Jovan Whyte co-wrote the melodic "You Win" during a particularly low point in the pandemic as a reminder that when all is said and done, the Lord will render you victorious over your problems. He needed the message himself and figured, rightly, so did everyone else.
It's a simple, memorable song with plenty of pop credentials, including a bridge that builds to a strong final chorus, which might have been made even more compelling with a key change. Whyte's vocals are even-keeled and friendly, not at all showy, in keeping with SDA musical tradition, while also providing the right amount of drama to suit the theme.
In addition to singing and songwriting, Jovan Whyte, originally from Jamaica, pastors Windermere SDA Church in Windermere, Florida, plays the saxophone, and hosts a radio show on NCU Radio and Power 106 FM.