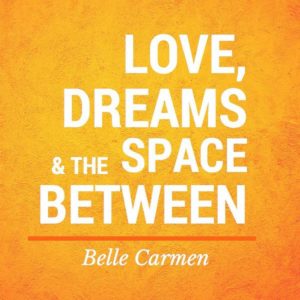 Belle Carmen
Love, Dreams & the Space Between
Chrispel Records (2016)
www.bellecarmensplace.com
By Bob Marovich
Part song, part spoken word, and part instrumental, Belle Carmen's Love, Dreams & the Space Between chronicles the ebbs and flows of her love story with Jesus Christ.
Unlike some sacred love songs, there is no ambiguity about the object of Belle's love focus. It's Jesus, who is perfect.  She (and by extension, we), the imperfect and flawed, struggles to maintain her part of the bargain. At the same time, Belle wants to do better, and she articulates this in song on "Love You Right" and "Good Enough for You."
If the arc of the story is broadly drawn, the reprise of "I AM Yours" focuses specifically on a life saved  from drugs, alcohol, and partying by the love of Jesus. Belle Carmen acknowledges in the album notes that Jesus Christ "literally saved me from destruction," but whether this is her own story or a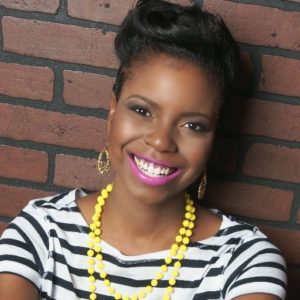 fictionalized depiction is not explicit.
Notwithstanding the album's main thesis of the saving grace of Jesus's love, the final songs do not necessarily fall within this motive (are they in "the space between?") but are nevertheless the most compelling. In particular, the lovely and melodic "Sing Hallelujah to the King" is a meditative voice-and-piano praise song that could be easily adopted by a worship team or a soloist. The equally melodic "Dream" offers a utopian vision of peace.
Belle Carmen's vocal delivery is that of a trained singer with improvisatory style—she studied at Philadelphia's University of the Arts and Moravian College, where she earned her bachelor's degree in music with an emphasis on composition and jazz vocal performance. On Love, Dreams & the Space Between, her technique blends R&B urgency with shades of jazz, especially during the several times she scats on the album.
With few exceptions, the tracks are programmed smooth jazz, mixed and mastered by DoctorMix, though "Love You Right" struts along on a rock steady beat. "Here to Stay" is a breezy love song with an acoustic flavor.
But with only piano for accompaniment, Belle's work on "Sing Hallelujah" is transfixing. An album featuring her singing sacred songs with piano or a small jazz combo would be quite something.
Three of Five Stars
Picks: "Sing Hallelujah to the King," "Dream."