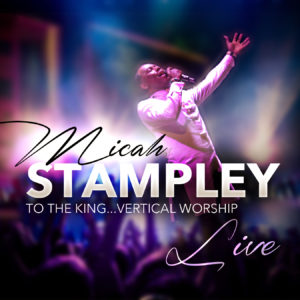 "Glory to the Lamb"
Micah Stampley
From the Interface Entertainment album
To the King. . .Vertical Worship Live
www.micahstampley.org
I recognize that "Glory to the Lamb" is not the current single from Micah Stampley's latest album—that honor belongs to the equally persuasive "Be Lifted"—but nevertheless, it is one of Stampley's best selections since his cover of "Come to Jesus." The song demonstrates his passionate singing better than any other track on the album.
With instrumentation held to a minimum and the vocals set at high intensity, "Glory to the Lamb" is exactly the kind of song we anticipate from Stampley. It melds a CCM-style dramatic melody with contemporary gospel technique and P&W messaging. But if Stampley sings that "words cannot describe" God, the overall presentation surely does a good job at it.