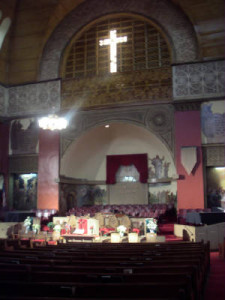 Seventy years ago today, December 31, 1939, Pilgrim Baptist Church of Chicago, under the leadership of Rev. J.C. Austin, hosted a Watchmeeting Service that brought together a "constellation of stars," the old and the new in religious music:
The three-hour service (9 p.m. to 12 midnight) featured…
The Wings over Jordan Choir (below), directed by Worth Kramer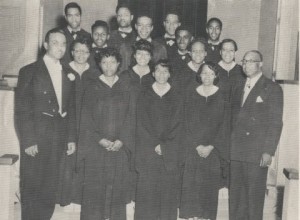 The Pilgrim Baptist Church Senior Choir, directed by George Gullatt
Senior Choir Guest Directors:
Prof. Edward H. Boatner (spirituals)
Prof. James Mundy (Handel's "Hallelujah Chorus")
The Pilgrim Baptist Church Gospel Chorus, directed by Prof. Thomas A. Dorsey (below, left)
Message: Rev. Junius C. Austin: "A Forward Look"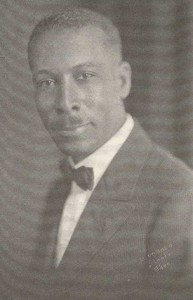 Conclusion at 12 midnight: "Blasting Guns and Shrieking Whistles Announce the Birth of a New Year." Happy New Year, 1940!
Happy New Year, 2010…from The Black Gospel Blog!
(information source: Chicago Defender, 30 Dec 1939; from research collected in preparation for my forthcoming book on the history of gospel music in Chicago.)