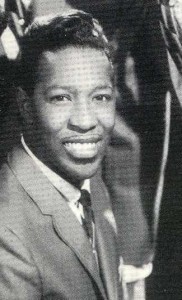 Tune to 88.7 WLUW Chicago Sunday morning, February 1, from 3:00 to 7:30 a.m. Central Time for the monthly live broadcast of "Gospel Memories" – the soundtrack to That Old Time Religion.
Not in Chicago? No problem. Go to http://www.wluw.org/, click the Listen Live button, and enjoy "Gospel Memories" from wherever you are!
Highlights of the February 1 Broadcast:
Benediction: "The Lord's Prayer" – the Swan Silvertones
A Birthday Tribute to the late Paul Arnold (above) of the Gospelaires of Dayton, OH – featuring classic Gospelaires recordings and interviews with Paul's daughters Khadijah Ali and Shaheeda Saleem, Jim Johnson of WDAO radio, and historian Dr. Margaret Peters.
In Loving Memory to Recently Departed Gospel and Quartet Singers:
Tommy Ellison of the Five Singing Stars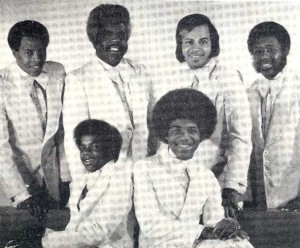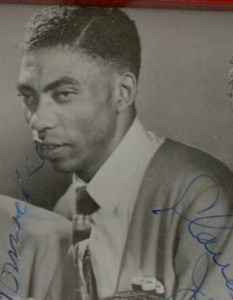 Rev. Claude Jeter of the Swan Silvertones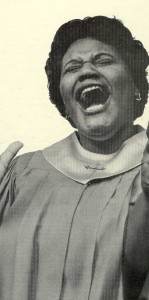 Willa Dorsey
(NOTE: Special musical tributes to Bishop Charles E. Cook of the Mighty Gospel Giants, pianist Hazel Henderson and gospel singer Ethel Holloway will be featured on our Sunday, March 1 broadcast)
Preacher Feature:
Rev. F.D. Washington, Washington Temple COGIC, Brooklyn, NY – "The Wildest Creature That Ever Lived" (August 1947)
From the Vault: 1920s and 1930s goodies by Rev. Ford Washington McGee, Washington Phillips, Belmont-Silvertone Jubilee Singers, and the Spartanburg Famous Four.
Classic artists and rare recordings, such as:
Ever-Ready Gospel Singers
Sister Bonnie Bradford
Deacon Leroy Shinault of Chicago leads a line-hymn
Original COGIC Choir, Detroit – Tessie Hill, vocals; a young Rance Allen, guitar
Soul Satisfiers (feat. Shirley Caesar's former singing pal, Thelma Bumpess)
Mollie Mae Gates
Harold Smith and the Majestic Choir (Detroit)
Jimmy Witherspoon with the Trinity Baptist Church Choir
Gospel Stars feat. Mae Gooch
…and much more!
So tune in and turn on to "Gospel Memories"…rise, shine and give God the glory, glory!