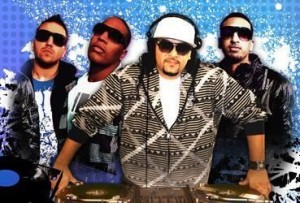 Can't Break Us"
DJ Morph feat. Frontlynaz
From the CD International
Adullam House 2008
More Holy Hip Hop from Frontlynaz, but this time, they assist the Chicago-born and now South Florida native DJ Morph with his single, "Can't Break Us" from Morph's fifth CD, International.
"Can't Break Us" is HHH versus the record labels and the music industry for all but ignoring the style despite its popularity, the artists' professionalism and the dues they've paid, as well as its Christian-centered message.
On the other hand, being ignored might not be so bad. "I don't care if the labels won't sign us," raps Morph. "They'll turn you into a gimmick and make you a one-timer."
Street-smart synths underscore the frustration, and the vocoder protests that "You can't break us." No doubt.
Rapzilla.com dubbed this CD a "Must Have" for 2008.