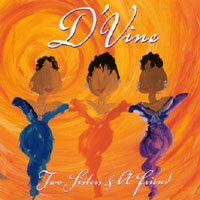 From the Beloit Daily News
Posted: Friday, Feb 02, 2007 – 10:58:14 am CST
Excerpted from an article by Hillary Wundrow
Daily News staff writer
At Beloit College, music will spill out of Beloit College's Eaton Chapel when the D'Vine gospel trio brings its soulful music to Beloit College for a concert on Feb. 15, at 8 p.m. Tickets for the event are $12 ($8 for senior citizens and $4 for students) and may be ordered through the Beloit College box office at (608)363-2755.
D'Vine consists of two sisters, Pamela McGuire Deas and Paula McGuire Saunders, along with their friend, Sheryl Pollard. The women blend voices in three-part harmonies in both a cappella arrangements and with musical accompaniment. They often sing "Amazing Grace," "Let There be Peace on Earth," "If You're Happy and You Know It" and the national anthem. The D'Vine gospel trio has performed at the 1996 Olympic Games and the inauguration of President Clinton in 1997.

D'Vine's performance is the cornerstone of GospelFest, a Beloit College series that focuses on the beauty, cultural importance and enduring popularity of gospel music. The series will kick off with a discussion by Jerry Zolten (left), an associate professor of communications arts and sciences at Penn State Altoona University. Zolten is the author of "Great God A'mighty! The Dixie Hummingbirds: Celebrating the Rise of Soul Gospel Music" and a professional record producer, collector and musician. His multi-media presentation, "African American Spirituals and Gospel: The Neglected Foundation of American Pop Music," will take place on Tuesday, Feb. 13, at 7 p.m., in the Moore Lounge, in Pearsons Hall.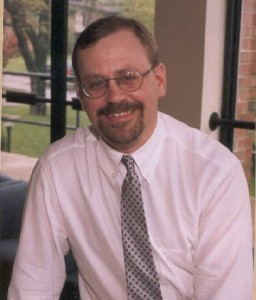 Next is a Valentine's Day celebration of gospel music titled "Gospel from the Heart." Deas, Saunders and Pollard will be joined by radio personality and gospel historian Bob Marovich (right), host of Gospel Memories on radio WLUW 88.7 FM in Chicago, to the history of gospel music. Plans are for the vocalists to offer a cappella renditions of favorite gospel songs, followed by commentary from Marovich. "Gospel from the Heart" will take place on Wednesday, Feb. 14, at 7 p.m., in the Java Joint, in Pearsons Hall. Refreshments will be served.
To learn more about the International Performing Arts & Lecture Series at Beloit College, log on at http://www.beloit.edu/~ipals/, or contact Mary Frey, director of special events at the college, at (608)363-2242.