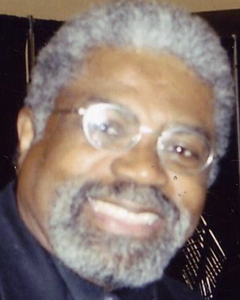 A nicely written article from the Philadelphia Daily News.
By JOHN F. MORRISON
morrisj@phillynews.com
THEY CALLED Freeman Wilson Jr. the "Teddy Pendergrass of gospel music." They also called him a "miracle," because when he was born in 1941, he weighed just 2.5 pounds and there was considerable doubt that he'd survive.
But survive he did, and he became an important force in the world of gospel music in Philadelphia and around the country.
Freeman Wilson, an ordained elder in the Pentecostal faith, a former cosmetologist and supervisor for the old Philadelphia General Hospital and at a drug-treatment center, died Dec. 16. He was 66 and lived in Upper Darby but had lived for many years in West Philadelphia.
He was born in South Park, Pa., near Pittsburgh, to the late Bishop Freeman Wilson and Luvenia Wilson. Growing up, he was called "Buggy," but as an adult he was known to family and friends as "Freedy."
He was educated in the Snowden Township School District, now known as South Park Township. He was a popular student in high school and excelled in math.
He later earned an associate degree from Temple University.
Freeman was the first African-American caddy at the Windover Hills Golf Course near his home.
After high school, he moved to Harrisburg, where he lived with his maternal grandparents. He was employed by the Harrisburg State Hospital, and after a year, moved to Philadelphia, where he worked for PGH as a purchasing-department supervisor for 15 years until it closed in 1976.
While at PGH, Freeman took night courses at a cosmetology school. He started doing hair in his home and later for the former Orrie's Perm Palace, on Broad Street, in North Philadelphia.
He later was employed as an administrative supervisor for the John F. Kennedy Drug Treatment Center in Philadelphia, where he remained for 20 years.
Freeman found he had a voice for gospel as a member of the Church of the Living God, in Clarksville, Pa.
He sang with his cousin, Melvin Wilson; a sister, Wilberta Wilson Griffin, and aunt, Norma Allen. They traveled up and down the Monongahela Valley singing the praises of the Lord.
He began preaching at Faith Temple Church of the Living God in South Park. He became an ordained elder on Sept. 28, 2003, at the Greater Community Bible Tabernacle Church, 5220 Wynnefield Ave. He also served as assistant pastor.
From 1961 to 1976, he sang with the Victory Choral Union, which was part of the Thomas A. Dorsey Convention of Choirs and Choruses.
He later sang with the Gabriel Hardeman Delegation gospel group from 1975 to 1979. In 1967, he and James Ford founded Philadelphia Mass Choir, part of the national Gospel Music Workshop of America (GMWA).
It was the first chapter of the GMWA and was hailed in a review in 1999 as a "renowned voice in gospel music."
"The Philadelphia Mass Choir has become pioneers for mass choirs all over the country," wrote a reviewer.
It made a number of award-winning recordings. Its album "Everything Has Worked Out All Right" won a Gospel Stellar Award as best album of the year in 1987, and its "Never Gonna Give Up" received best gospel recording by the Philadelphia Music Foundation in 1989.
Je'Juan Ford, daughter of James Ford and Freeman's goddaughter, said Freeman "was one of Philadelphia's true gospel treasures."
In 1975, Freeman became a GMWA chapter representative for Philadelphia and was later appointed to the executive committee of chapter representatives.
Freeman is survived by a son, Bryan Edney; his mother, Luvenia M. Wilson, and two sisters, Flossie Juan Wright and Wanda Jean Wilson Jackson.
Services: Were Saturday. Burial will be in Pittsburgh.