William Luck, host of the "Burying Ground Gospel Showcase" at Maria's in Bridgeport, was a guest on WLUW Chicago's "Gospel Memories" today.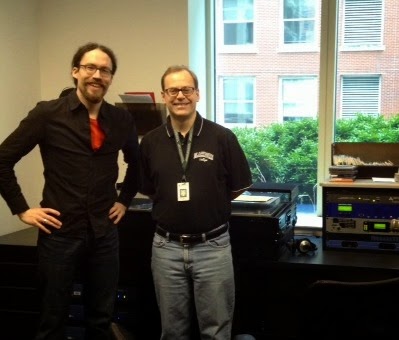 William Luck (l.) with Gospel Memories' Bob Marovich at WLUW
Luck gave "Gospel Memories" listeners a taste of his monthly sets by programming all of the music for today's show. Artists included the Sensational Nightingales, Mary De Loatch, Staple Singers, Dorothy Glass, and a young Zella Jackson-Price.
Catch the "Burying Ground Gospel Showcase" every fourth Wednesday from 9 p.m. to 2 a.m. at Maria's Packaged Goods & Community Bar, 960 West 31st Street, Chicago. Next show is March 26. For more information, call Maria's at (773) 890-0588.