Tune to
88.7 WLUW Chicago
Sunday morning,
August 3, from 3:00 to 7:30 a.m.
Central Time for this month's live broadcast of "Gospel Memories" – the soundtrack to That Old Time Religion.
A special welcome to the delegates arriving in Chicago for the 75th Anniversary of the National Convention of Gospel Choirs and Choruses, August 2 – 8!
Not in Chicago? No problem. Go to http://www.wluw.org/, click the Listen Live button, and enjoy "Gospel Memories" from wherever you are!
Highlights of the August 3 Broadcast:
We celebrate the 75th anniversary of the National Convention of Gospel Choirs and Choruses, founded in Chicago in 1933 by Thomas A. Dorsey, Theodore Frye, and Magnolia N. Lewis-Butts. It has returned to Chicago for its anniversary year. Throughout the broadcast, we will feature musical highlights from convention recordings of the past thirty years.
In Loving Memory: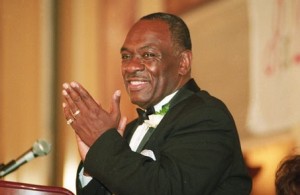 Rev. Lawrence Roberts (rebroadcast of our "Words and Music" interview with Rev. Roberts, which aired originally in August 2006);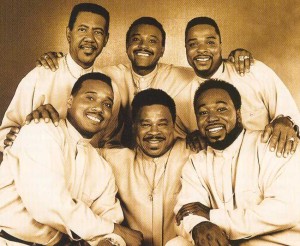 Michael Cook of the Mighty Clouds of Joy;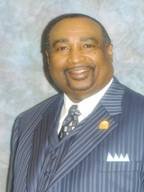 Bishop Charles Ashley Craig III of Detroit, a board member of the Gospel Music Workshop of America.
In Tribute: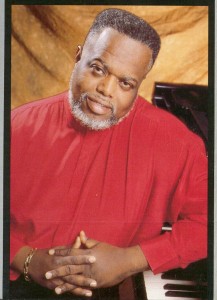 On the evening of July 4, Rev. Timothy Wright (right) was badly injured and his wife and grandson killed in a horrific auto accident. We will feature some of his music with the Chicago Interdenominational Mass Choir in prayer for his physical and emotional recovery.
Benediction:
"The Lord's Prayer"- Little David and the Mighty Gospel Supremes
Preacher Feature: "God's Promise" (snippet) – Rev. James Cleveland (introduced by Rev. Lawrence Roberts and recorded at his First Baptist Church of Nutley, NJ on March 24, 1968).
Recordings by classic artists such as:
Gospel Keynotes
Bells of Joy
Myrna Summers
Sons of the Birds
Swan Silvertones
Violinaires
Louise Overall Weaver
Clara Ward
Bill Moss & the Celestials
The Instrumentals (a long-forgotten Chicago group)
Jessy Dixon & Chicago Community Choir
…and much more!
So tune in and turn on to "Gospel Memories"…for music that moves you and makes you move.
Request line: 773-508-WLUW