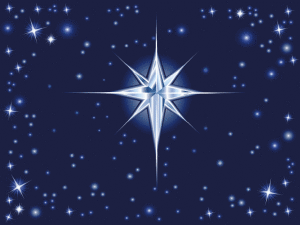 Tune to
88.7 WLUW Chicago
this
Sunday morning, December 7, from 3:00 to 7:30 a.m.
Central Time for the monthly live broadcast of
"Gospel Memories"
– the soundtrack to That Old Time Religion.
Not in Chicago? No problem. Go to http://www.wluw.org/, click the Listen Live button, and enjoy "Gospel Memories" from wherever you are!
Highlights of the December 7 Broadcast:
The Eighth Annual "Gospel Memories" Christmas Caravan
featuring classic recordings of Christmas carols, spirituals and hymns by:
Davis Sisters
Harmonizing Four
Wings over Jordan Choir
Gospel Keynotes
Bishop Charles Watkins
Ward Singers
Sister Rosetta Tharpe
Angelic Gospel Singers
Mahalia Jackson
Pilgrim Travelers
Staple Singers
Paul Breckenridge

First Church of Deliverance Choir w/Earl "Fatha" Hines
…and many more!
In Loving Memory: South Africa's first lady of song, Miriam Makeba (right)
Benediction: "The Lord's Prayer" – Fellowship M.B. Church – Chicago, Rev. Dr. Clay Evans, Founder and Pastor
Preacher Feature:
Rev. A.W. Nix – "Start a New Life on Christmas Day" (1928)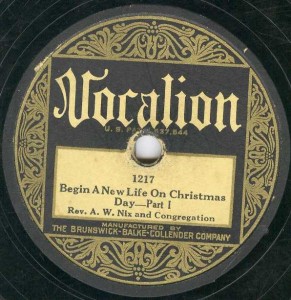 (NOTE: Rev. Nix sings on this sermonette! Hear the voice that first inspired young pianist Thomas Dorsey to consider dedicating his life to gospel music, back in 1921.)
Recordings by classic artists such as:
Rev. Timothy Wright and the Washington Temple COGIC Choir (1974)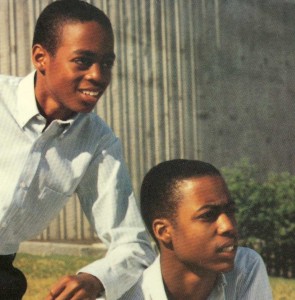 Stanley Keeble & the Voices of Triumph (their first single)
The Moss Brothers: teenaged J Moss & Bill Jr. (right)
Spiritual Tornados
R.L. Knowles
Sallie Martin
…and much more!
So tune in and turn on to "Gospel Memories" — it's a sound religion!