Tune to 88.7 WLUW Chicago
Sunday morning, July 6, from 3:00 to 7:30 a.m.
Central Time for this month's live broadcast of "Gospel Memories" – the soundtrack to That Old Time Religion.
Not in Chicago? No problem. Go to http://www.wluw.org/, click the Listen Live button, and enjoy "Gospel Memories" from wherever you are!
Highlights of the July 6 Broadcast: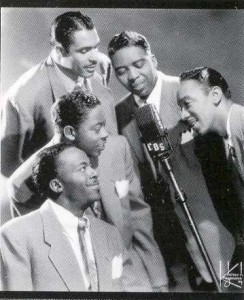 In Loving Memory:
Ira Tucker, Sr. of the Dixie Hummingbirds.
Legendary quartet vocalist Mr. Tucker passed away last month at the age of 83. We'll celebrate his life and music by featuring classic tracks by the Dixie Hummingbirds and snippets of a 2006 interview by Marc Lindy of Vancouver's "Gospel Train" radio show (special thanks to Marc Lindy for use of his interview).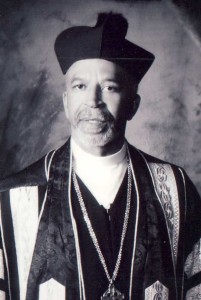 Forty-one years young!
Let's celebrate the musical legacy of
Rev. Dr. Issac Whittmon and the Greater Metropolitan Church of Christ Choir
, Chicago, on the church's 41st anniversary. No less an icon than the late Rev. James Cleveland called Rev. Whittmon a transitional gospel singer: "the last of the old school and the first of the new school." Hear for yourself on Sunday, and listen to snippets of my interview with Rev. Whittmon on his coming up in the Chicago church and gospel communities during the 1950s and 1960s.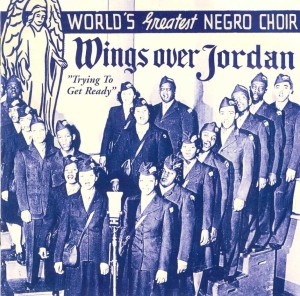 Hallelujah! At last… Sweden's Gospel Friend label has satisfied a long overdue need for a commercially available reissue CD of vintage Wings over Jordan tracks. We'll listen to a few Sunday morning, and relive the days when Sunday morning meant Wings over Jordan on the radio.
Benediction:
"The Lord's Prayer"- The Travelingaires (courtesy, John Glassburner)
Preacher Feature: The late Dr. Wilbur A. Daniels, pastor – Antioch Baptist Church, Chicago, who at the 1968 National Baptist Convention in Texas announced his nomination: "Jesus…For President."
From the Vault:
Alabama and Georgia Singers (undated tape recording, poss. 1940s)
Cousins & DeMoss…from 1898! Though Cousins & DeMoss is singing a spiritual, the duo had the gospel beat down pat in the 19th Century! Photo of Sam Cousins (below, 1899), from the Archeophone Records 2-CD companion to Tim Brooks' superb book, Lost Sounds: Blacks and the Birth of the Recording Industry 1891-1922.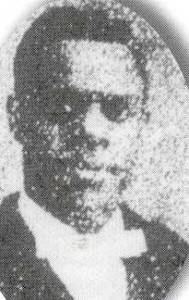 Recordings by classic artists such as:
Ever Ready Gospel Singers
Min. Keith Pringle
Charles Watkins and the Chicago Pentecostal Choir
The COGICs (early Andrae Crouch)
Twenty-First Century Singers…Live!
The Daniels Singers
Evangelist Eddie Williams and His Crusaders
Pilgrim Travelers
Gospel Hi-Lites (1974)
Harold Bailey Singers
Violinaires
Jeanette Robinson Jones
Soul Stirrers
Sallie Martin Singers (1949)
…and much more!
Requests? Call the studio line at (773) 508-WLUW.
So tune in and turn on to "Gospel Memories"…for music that moves you and makes you move! Happy Fourth of July, USA!