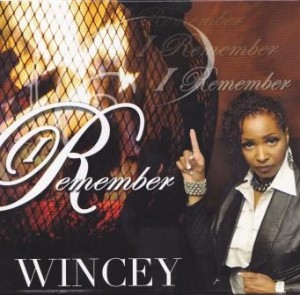 "I Remember"
Wincey
From the CD
Time to Say
(2012)
www.winceycomusic.com
"I Remember" is an uncomplicated, smooth-as-caramel contemporary gospel song with cheerful vocals by Wincey Terry-Bryant.
The Newark native sings praises to the one who has "always been there for me," in good times and bad, for the hurt and for experiences "too good to be true."
Wincey brings to the table a professional and eclectic vocal resume that includes the church choir as well as work with Grover Washington, Jr. and Sesame Street.  In 1988, she founded a performing arts troupe called WinceyCo that educates audiences about serious social issues and academic subject matter in schools and churches throughout New York and New Jersey.