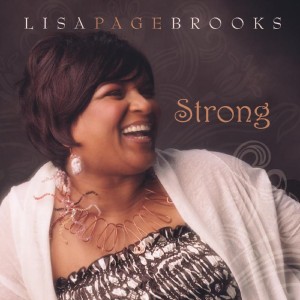 "I Want to Say Thank You"
Lisa Page Brooks
From the Habakkuk Music CD Strong
www.habakkukmusic.com
"I Want to Say Thank You," by Lisa Page Brooks, is a plaintive but comforting ballad that plays out as part thanksgiving for blessings bestowed and part apology for not always deserving them.
If you listen closely, towards the end you will hear Lisa give thanks for her husband, who is Pastor Michael Brooks, himself a gospel music artist and producer, best remembered for his work with Commissioned.
Clearly, the song has hit a chord with radio listeners who share Lisa's belief that sometimes we get what we don't deserve.
Strong is Lisa Page Brooks' first solo release since her 2001 self titled debut. She is the Stellar Award-winning lead singer of Witness and has been nominated for Dove and Grammy Awards.