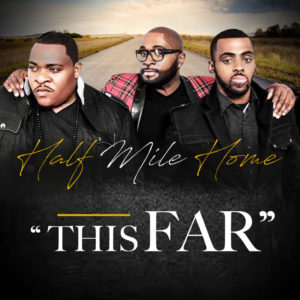 "This Far"
Half Mile Home
(release date: September 29, 2017)
www.halfmilehome.com
By Bob Marovich
Half Mile Home's single, "This Far," sounds global and acts local.
The opening church phrases, cloaked as they are in expansive Take 6-like harmonies, sound as if they are coming from a choir loft, signifying a call for communal faith and encouragement.
But when the music slides into an intimate R&B groove, you realize the message is far more personal. The song, different from the track of the same name from their 2010 project Change My Lyfe, was inspired by two tragedies that forever changed the life of Half Mile Home's Todd Burton. One of his sons, Deandre Andrus, was shot to death while the other, Treyvon Burton, was severely injured by gun violence not far from where Deandre was killed.
So while the message of "This Far" is one of encouragement and persistence in the wake of personal tragedy, the group is also using its platform to stem the tide of gun violence that has taken too many lives.