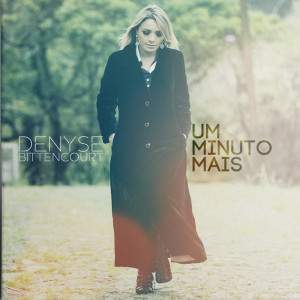 "Nada me Faltara'"
Denyse Bittencourt
From the CD Um Minuto Mais
www.denysebittencourt.com.br
"Nada me Faltara'," from Brazilian songstress and songwriter Denyse Bittencourt's Um Minuto Mais, envelops the listener in an easy warmth of mood and tone. Bittencourt's crystal clear soprano is tinged with just enough passion to bring the song to an intense apex.
The title translates from Portugese to English as "I Shall Not Want," from the first line of Psalm 23 ("The Lord Is My Shepherd").  But as with any good song, well rendered, you don't necessarily need to know what the words mean to get the message. Denyse Bittencourt could telegraph her feeling of safety in the arms of the Lord in any language and you will understand.