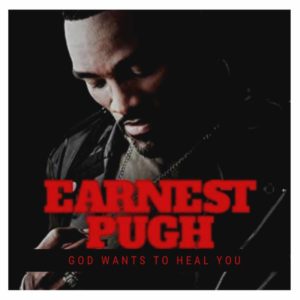 "God Wants to Heal You"
Earnest Pugh
Black Smoke Music (from the 2017 album Survive)
By Bob Marovich
Recorded originally in 2006 by Apostle Kevin Davidson and the Voices, the Davidson-penned "God Wants to Heal You," which was covered by Earnest Pugh as early as 2009, is being promoted as a single.
Much shorter in its new go-around than Davidson's original, the gospel ballad nevertheless receives a faithful treatment from Pugh, whose tenor voice is similar in texture to the composer's own (both are from Memphis).
Pugh also brings along an ensemble of background vocalists to assist as the choir. The synth intro evokes '80s R&B balladeering by the likes of Atlantic Starr and Peabo Bryson, but that's where the similarity ends. The song has the inviting pull of an altar call hymn.