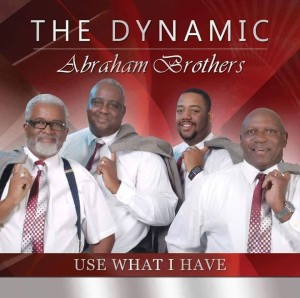 "Use What I Have"
Dynamic Abraham Brothers
From the album Family Reunion
Available on iTunes
In the spirit of Psalm 98, the Dynamic Abraham Brothers encourage praising God by making a joyful noise in all the Earth.
If you have a harp, trumpet, or cornet, shouts the lead singer, go on ahead and use them. But if you don't have those instruments, "use what you have." To the strutting downbeat characteristic of gospel quartets in drive mode, the Abraham Brothers demonstrate how using one's hands, legs, and even eyes to clap, dance, and witness in praise of God's blessings are more than adequate substitutes for brass and stringed instruments.
Back in the early 1960s, the initial iteration of this Augusta, Georgia, group was the first African American gospel quartet to appear on Steve Manderson's weekly television program on WJBF-TV. "Use What I Have" demonstrates that the apples haven't fallen far from the original oak when it comes to serving up effervescent traditional gospel music.