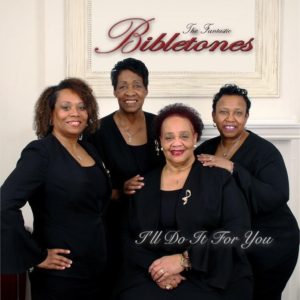 "I'll Do It For You"
The Fantastic Bibletones
BTones Music (release date: January 29, 2019)
www.thefantasticbibletones.com
By Bob Marovich
Not the Buffalo, New York, group of yesteryear, this Fantastic Bibletones is a female gospel quartet from St. Louis, Missouri, that sounds like a church-honed Sister Sledge.
The ladies' new single, "I'll Do It For You," is a bouncy, cheery ode to discipleship with an infectious rhythm section, fine call-and-response, and a bluesy vamp.
Organized in 1971 and active until 1998, after which they took a break from the arduous gospel highway, the Fantastic Bibletones re-energized in 2009. They released two albums: I've Got to Tell It in 2012 and Just As I Am in 2014, on which "I'll Do It For You" was originally an album cut.