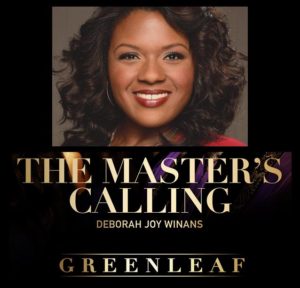 By Bob Marovich
As is our custom for this time of year, the Journal of Gospel Music presents its "best of" lists in the category of CDs, songs, and historical releases.
The recordings were not necessarily chosen as "Best of 2016" based on sales, chart status, promotion, voting, fan popularity, number of likes or retweets, committee decisions, throwing darts, reading tea leaves, arm twisting, flipping coins, or anything other than 1) JGM was serviced with the music for review and 2) JGM believes the selections best represent gospel/sacred music as an art form.
The top selections in Best CDs and Best Songs are in bold. The remainder of each list is in alphabetical order.
Artists whose music does not appear here: please don't despair. These lists were compiled from many hundreds of releases that came across the JGM desk during 2016. I love you all, but I had to narrow down the lists to a select few.
Best CDs:
1. The Abyssinian Mass – Jazz at Lincoln Center Orchestra w/Wynton Marsalis (Blue Engine)
2. Clap Your Hands – Pastor David Wright & N.Y. Fellowship Mass Choir (Godfather Records)
3. Demonstrate – William Murphy (RCA Inspiration)
4. Fearless – Jonathan Nelson (Light Records/eOne)
5. Fill This House – Shirley Caesar (Light Records)
6. Glorious God – Howard Gospel Choir (Howard Gospel Choir)
7. Jericho: The Tribe of Joshua – Livre (MBK Records/Sony RED)
8. Lift Me Up: Chicago Keyboard Masters – Various Artists (The Sirens)
9. Light and Bloom – Holly Ann (Deeper Well)
10. Use What I Have – Dynamic Abraham Brothers (New Ham Records)
Best Songs:
1. "The Master's Calling" – Deborah Joy Winans (Malaco)
2. "Better Days" – Le'Andria Johnson (RCA Inspiration)
3. "By Myself" – Deon Kipping (RCA Inspiration)
4. "Faith Can" – Debbie Cochran (independent release)
5. "Give Thanks" – Doe Jones (independent release)
6. "Glory to the Lamb" – Micah Stampley (Interface Entertainment)
7. "Mother Emanuel" – Shirley Caesar (Entertainment One)
8. "Old Ship of Zion" – Gospel Sensations (MCI Music Group)
9. "To Be Loved By God" – Kimberly Palmer (independent release)
10. "Use What I Have" – Dynamic Abraham Brothers (New Ham Records)
Best Historic Reissues:
1. What a Legacy – Rev. Clay Evans & Fellowship (Rev. Clay Evans Heritage Series)
2. Best of Proverb and Gospel Corner Records – Various Artists (Gospel Friend)
3. Christians Catch Hell: Gospel Roots 1976-79 – Various Artists (Honest Jon's)
4. Halo – The One-Derful! Collection – Various Artists (Secret Stash)
5. Moving On Up a Little Higher – Mahalia Jackson (Shanachie/Spirit Feel)
6. Waxing the Gospel – Various Artists (Archeophone Records)