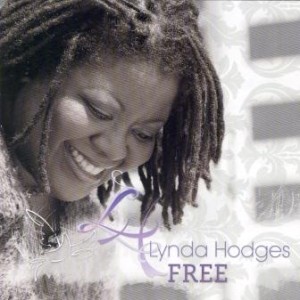 Lynda Hodges
Free
Asaph Productions 2010
www.lyndahodges.com

In addition to her music-loving father, Washington, DC singer-songwriter Lynda Hodges cites Richard Smallwood, the Voices Supreme and the Hawkins Family as among her early musical influences.
On her debut CD, Free, Hodges combines these contemporary gospel influences in her smooth, gentle-to-soaring pop-influenced alto, tender (and tenderly expressed) songs of encouragement and praise, and penchant for smooth, intimate jazz music as accompaniment.
While most of the eleven selections on Free are from Hodges' own pen, two are classic congregational hymns: "What He's Done for Me" and "Great is Thy Faithfulness." Both are supplied with Hodges' atmospheric treatment, and "What He's Done" even has a touch of Sade's refined, Latin fusion sensibility.
Perhaps no song captures the album's overall feel better than "My Everything." It contains all of the components noted above and showcases Hodges' creamy dark alto.
The album's real standout is "Bright Side." Its lovely, memorable melody and expert song craftsmanship emphasizes the importance of keeping the faith because a brighter day is ahead.
A delightful surprise is Hodges' expressive rendition of the spiritual "Give Me Jesus," with only Hiram Swain's delicate piano work as accompaniment. She interpolates the Gaithers' "There's Something About that Name," and gives the spiritual an evangelistic flourish at the end.
Eddie Hicks handles most of the production. He gives the project an understated vibe well suited to the sensitive song styling and musicianship.
Free is inspirational music for the quiet moments of the day. It is available at www.CDBaby.com/CD/LyndaHodges2

Three of Five Stars
gPod Picks: "Bright Side," "Give Me Jesus."
Reviewed by Bob Marovich for The Black Gospel Blog.