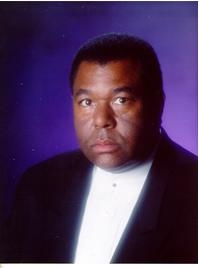 "Rejoicing in Heaven"
Operation Faith, feat. Rev. Harold Johnson (2011)
www.cdbaby.com/cd/operationfaith
By Bob Marovich for The Black Gospel Blog.
The way-too-serious intonation at the start of this song about joy in the afterworld is quickly (and thankfully) overcome by the song's funky beat and more than a sampling of Memphis-style gospel soul.
The gurgling organ licks, swaggering background vocals courtesy of Operation Faith, and Rev. Harold Johnson's Al Green-meets-Johnnie Taylor lead smother the celestial rejoicing in a tangy, irresistible musical sauce.
When you realize that the Houstonian Rev. Johnson has in the past produced for the likes of Thelma Houston, The Fifth Dimension, Smokey Robinson, Jerry Butler, The O'Jays and The Temptations, it all makes sense.