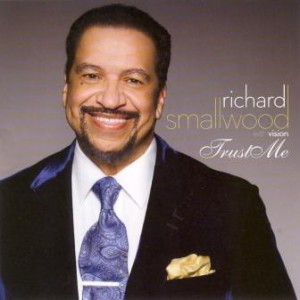 "Trust Me"
Richard Smallwood with Vision
From the forthcoming Verity Records CD Promises
(available June 21, 2011)
http://www.verityrecords.com/
Iconic singer-songwriter Richard Smallwood has created sacred masterpieces such as "Total Praise," "Center of My Joy" and "I Love the Lord." Smallwood's latest single, "Trust Me," recorded with his vocal group, Vision, carries his deft touch: classical, dramatic, sing-able, and alternately reverent and thunderous.
The lyrics are God's reassurance to those suffering with loss that He has the power to do all things, if one just trusts and believes in Him. While not at the level of the aforementioned hits, "Trust Me" is nevertheless one of Smallwood's strongest recent releases.