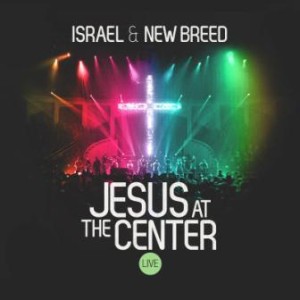 "It's Not Over (When God Is In It)"
Israel & New Breed
From the Integrity Media CD
Jesus at the Center (released August 14, 2012)
Assisted by James Fortune and Jason Nelson,
Israel
and New Breed wrap a simple message of encouragement in ballad form. Recorded live at Pastor Joel Osteen's
Lakewood
Church
, "It's Not Over (When God Is In It)" combines Fortune and FIYA's evangelistic explosiveness with
Israel
and New Breed's tender but firm touch.
While the mood builds from delicate and heartwarming to hard-hitting and dramatic, Houghton and Fortune remain hopeful as they duet on a theme that, in today's economy, has found plenty of eager ears. "Look to the sky," they sing, "help is on the way." And they don't mean Spiderman.
Jason Nelson's melodic tenor provides the icing at the end, but even he gets restless while speaking truth over a litany of daily challenges.