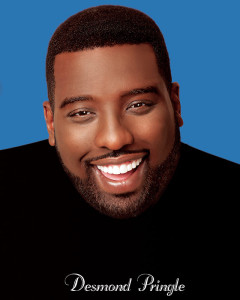 "Hope Is Born"
Desmond Pringle
From the forthcoming CD Fidelity (scheduled release: Spring 2009)
www.desmondpringle.com
"We've already won/Look at how far we've come/Let's fully embrace/This change that is taking place."
From the opening lines, Desmond Pringle's "Hope is Born" is more than a canticle of personal empowerment. The song resonates with the excitement and anticipation of political and social change personified by President-Elect Barack Obama.
Pringle confirms this message later in the song when he sings that hope is, "Not only in the White House/But in my house."
Hope is born. It is the air. It is in the people. It is in the music. Pringle's energetic singing, the soaring background vocals, and the ebullient instrumentation make this an anthem for the New Year.