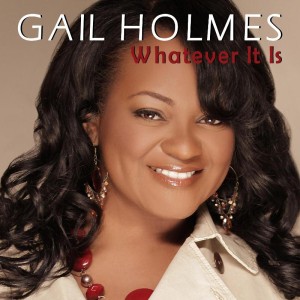 "Whatever It Is"
Gail Holmes
From the forthcoming Habakkuk Music CD I Receive Your Love
(album release: April 19, 2011)
http://www.habakkukmusic.com/
April Washington-Essex's Habakkuk Music has a knack for finding fresh talent.
The latest is psalmist and songwriter Gail Holmes. Holmes, who hails from Florida, lends her lovely voice to "Whatever It Is," a breezy mid-tempo ballad on the importance of letting go and letting God.
Holmes sings, "Whatever it is/Let it go/Give it to God and He will show/You all the things he has for you/He will see you through." She gives the timeless message a contemporary reading designed to revitalize listeners fatigued with the complexities of modern life.