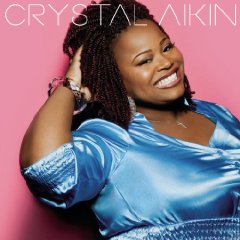 "I Desire More"
Crystal Aikin
From her self-titled Verity CD (released Jan. 13, 2009)
www.verityrecords.com
Crystal Aikin, winner of BET's inaugural "Sunday Best" competition, sings every ounce of glory out of "I Desire More," demonstrating why she won the program's top prize. From its dramatic opening to the stirring conclusion and fade, "I Desire More" is perfectly paced and just about flawless. Aikin certainly knows how to improvise while building momentum and excitement in her performance.
Known as the "Songbird of the Northwest," Aikin hails from Tacoma, Washington and on her MySpace page lists her occupation as "nurse." Something tells me that after hearing this single, some listeners may require her services to revive them.
The song is the first single from her debut CD on Verity Records.