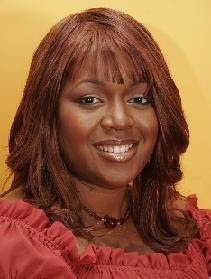 "Mercy"
LaShell Griffin
Detroit's LaShell Griffin is well-known for wringing every ounce of emotion from an inspirational ballad. On her latest single, "Mercy," she shows that she can shout just as effectively.
At the conclusion of "Mercy," a praise song that ranks close to "Free" and "Dreams are Possible" as among her most powerful performances, Griffin lets loose on some Aretha-like gospel blues runs that are sure to lift audience members from their seats, if they are still sitting at this point in the song.
Griffin, 2004 winner of Oprah's Pop Star Challenge, knows how to work it. She has sung for President Obama, appeared in several fashion magazines, traveled all over the country with husband Lee promoting her music, and hosts "Friday Night Live," a talent show in her native Detroit.