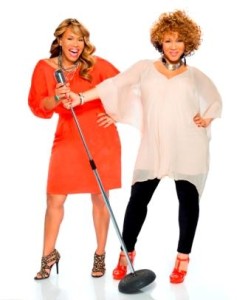 "Sunday Morning"
Mary Mary
From the Columbia CD Go Get It (2012)
Grooving to a tambourine-fueled Motown beat, Mary Mary makes going to church as much fun as a picnic in the park.
The ladies look forward all week to Sunday worship and listening to the choir, the praying, the preaching, and the testimonies.
It's a clever conceit: nearly all songs that celebrate the weekend focus on wild-eyed partying. For Mary Mary, the party is a praise party. The Ad Council couldn't come up with a better advertisement for attending one's favorite house of worship.