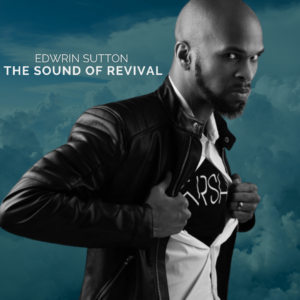 "The Sound of Revival"
Edwrin Sutton
From the Black Smoke Music Worldwide CD The Revival
(release date: May 8, 2021)
By Robert M. Marovich
Gospel singer-songwriter Edwrin Sutton sets the nineteenth-century Presbyterian hymn "Revive Us Again" to a contemporary rhythmic call-and-response motive between him and his troupe of background singers.
Sutton's raw-edged singing during the song's come-to-Jesus vamp evokes an evangelist at a tent revival, Bible aloft, walking the aisles, shouting the spirit down, and turning up the temperature near to praise break levels.
Third cousin to soul superstar Otis Redding, Edwrin Sutton is North Carolina-born and living in the Bronx, New York. Naturally, "The Sound of Revival" appears at the opening of his live album The Revival. He pulls out all the stops on this one.