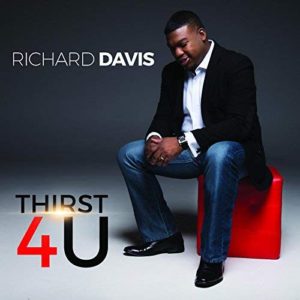 "Thirst 4 U"
Richard Davis
R2D Music / 9585 Records (release date: April 28, 2017)
www.r2dmusic.com
By Bob Marovich
Water has been, and continues to be, a popular metaphor in spirituals and gospel music. From the Jordan River to the baptismal pool to a manifestation in rain, water represents rebirth and renewal.
So it is with Richard Davis's "Thirst 4 U," where rain showers down an overflow of blessings. The song is enhanced by an energetic arrangement punctuated by flourishes of brass and smooth jazz overtones.
The radio edit leaves out a good portion of the intro section, though for my money, I'd add the acoustic guitar back in for a less abrupt opening.
Serving as director of music and fine arts and worship leader at Strong Tower Ministries in Fredericksburg, Virginia, Richard Davis is also head of his own record label, 9585 Records. He released his first solo CD twelve years ago. "Thirst 4 U" was named Holy Hip Hop/R&P Song Of The Year at the 2018 Rhythm of Gospel Awards.