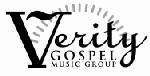 From a press release:
New York, NY – May 4, 2009- Verity Gospel Music Group is the first label in Gospel music history to hold the top four song positions on the R&R Gospel charts:
#1 – "Souled Out" (Hezekiah Walker & LFC)
#2 – "Back II Eden" (Donald Lawrence & Co)
#3 – "Praise Him In Advance" (Marvin Sapp)
#4 – "Peace & Favor Rest On Us" (Kurt Carr & The Kurt Carr Singers)
Jeff Grant, Vice President of Promotions at Verity Gospel Music Group, says: "It's both exciting and humbling to be a part of history. This achievement speaks to the great artists and songs at Verity Gospel Music Group as well as the continued support of radio."
The slots are held by a superfecta of top Gospel music artists. Christianity Today calls Hezekiah Walker & LFC "one of the most covered choral ensembles on Sunday mornings;" and describes Kurt Carr and The Kurt Carr Singers as "a pure example of high-octane contemporary Gospel." Additionally, Billboard Magazine says Donald Lawrence is a producer who delivers songs "with complex ideas and in a feat of songwriting prowess, boils them into catchy lyrics," and Marvin Sapp creates music that is "designed to quench those looking for uplifting contemporary praise songs with traditional themes of worship."
A division of Jive Label Group, Verity Gospel Music Group is comprised of Gospocentric Records; Kirk Franklin's Fo-Yo Soul Entertainment; Quiet Water Entertainment; F. Hammond Music and New Life Records. Verity Gospel Music Group is based in New York.