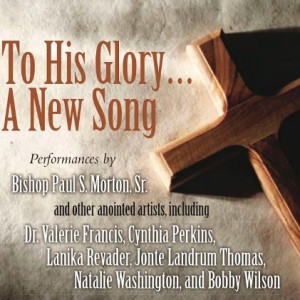 "Will You Watch With Me?"
Bishop Paul S. Morton, Sr.
From the Various Artists CD To His Glory…A New Song (2010)
http://www.5redrosespublishing.com/
"Will You Watch With Me," written by William J. Jefferson, is a solemn and life-altering conversation between the Lord and an apostle unable to hang with him during his darkest hours in Gethsemane.
The orchestration and Bishop Paul S. Morton, Sr.'s dramatic expressiveness, evocative of the musical stage, transforms the New Testament story into a metaphor of the power of God's forgiveness, His generosity of second chances, and our opportunity to embrace courage over frailty.
It's a different sound for Bishop Morton, given his catalog of more traditional vocals, but then again, if the song were arranged for B3 and acoustic piano, maybe not.