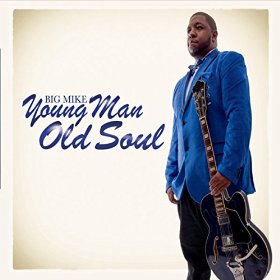 "Blessed"
Big Mike feat. Ja'Net Miller (Wallace)
From the Rhythm Section Entertainment CD
Young Man Old Soul
www.rhythmsectionent.com
Sandwiched between guitarist Big Mike Hart's tributes to James Brown on his otherwise smooth jazz CD, Young Man Old Soul, is "Blessed," an inspirational piece led by Sacramento songstress Ja'Net Miller (Wallace).
To a finger popping beat featuring prominent acoustic rhythm guitar, Miller encourages listeners that trouble doesn't last always because we are blessed beyond measure. So keep the faith, she concludes in a breathy, languid tone, as if waking up with this essential truth still lingering from a dream.