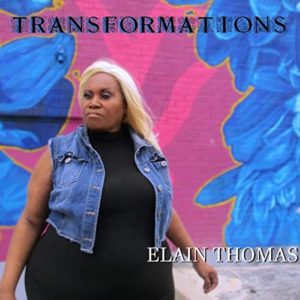 "Come Back"
Elain Thomas
From the EP Transformations
Independent (release date: October 6, 2020)
www.reverbnation.com/elainthomas
By Robert M. Marovich
Anchored by bold and insistent Brazilian percussion, "Come Back" is Elain Thomas's finest single to date.
It's a rhythmic rumination on God's constancy, a conversation between the self-styled jazz psalmist and her Savior. In her resonant contralto, Thomas delivers the Lord's declaration, "Backslider, you belong to me," not as a command but as a given.
Many songs lasting two-and-a-half minutes are fine where they are, but "Come Back" could have gone on much longer without any loss of listener interest.