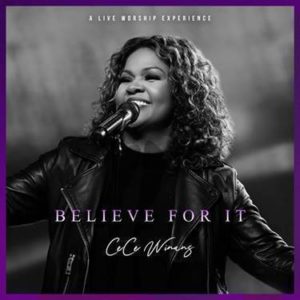 By Bob Marovich
As is our custom for this time of year, the Journal of Gospel Music presents its "best of" lists in the category of CDs, songs, and historical releases.
The recordings were not chosen as "best of" based on sales, chart status, promotion, voting, fan popularity, number of likes or retweets, committee decisions, throwing darts, reading tea leaves, arm twisting, or anything other than 1) JGM was serviced with the music for review and 2) JGM believes they best represented gospel/sacred music in 2021 in terms of overall music quality.
Artists whose music does not appear here: please don't despair. These lists were compiled from many hundreds of releases that came across the JGM desk during 2021. I love you all, but I had to narrow down the lists to a select few.
Best Single:
"Never Lost" – CeCe Winans (Fair Trade)
The Rest of the Best:
"Still Gon' Trust" – Joshua Rogers
"You Kept Me" – Rev. Luther Barnes & the Restoration Worship Center Choir (Shanachie/SRT Entertainment)
"He's Way Ahead of You" – Denita Gibbs (DGW Entertainment)
"Your Presence is a Gift" – E. Dewey Smith (Pebble Street)
"I'd Rather Have Jesus" – True Believers (Malaco / 4 Winds)
"I Am Strong" – Capathia Jenkins (Cloud Records)
"Perfect Healing" – Joe Mullins & the Radio Ramblers (Billy Blue)
"More than Enough" – Tiff Jones (Independent)
"There Will Be a Light Again" – Kali Joy (Independent)
"I've Got Religion" – Justin Mickens (Malaco / 4 Winds)
"Come Home" – Darius Droc Jackson ft. MyCall Sixtysix (Independent)
Best CD:
Believe For It – CeCe Winans (Fair Trade)
The Rest of the Best:
Beautiful Scars – Merry Clayton (Motown Gospel / Ode Records)
The Sounds We Grew Up On – True Believers (4 Winds / Malaco Music Group)
Close – Jason Nelson (Jaelyn Song / Fair Trade / Tyscot)
Miracles – Pastor David Wright & NY Fellowship Mass Choir (Godfather)
Somewhere Beyond the Blue – Joe Mullins & the Radio Ramblers (Billy Blue)
Sacred Soul of North Carolina – Various Artists (Bible & Tire)
Best Historic Reissue:
The King of Gospel Music: The Life and Music of Reverend James Cleveland – James Cleveland (Malaco)
The Rest of the Best:
The King's Highway – Rev. Robert Ballinger (Bear Family)
He's Got the Whole World in His Hands – Mahalia Jackson (Jasmine)
The Last Shall Be First: The JCR Records Story, Volume 2 – Various Artists (Bible & Tire)
Celebrated: 1895-1896 – Unique Quartette (Archeophone)
Gatemouth Moore: Blues and Gospel Revival – Gatemouth Moore (Jasmine)
There Will Be Joy – Various Artists (NarroWay)
Feel Like Running for the Lord – Prof. Alex Bradford (Gospel Friend)
The Marie Knight Story: Gospel Train, 1946-1962 –Marie Knight (Jasmine)
Best of 2021 Playlist:
"Still Gon' Trust" – Joshua Rogers
"You Kept Me" – Rev. Luther Barnes & the Restoration Worship Center Choir (Shanachie/SRT)
"He's Way Ahead of You" – Denita Gibbs (DGW Entertainment)
"Your Presence is a Gift" – E. Dewey Smith (Pebble Street)
"I'd Rather Have Jesus" – True Believers (Malaco / 4 Winds)
"I Am Strong" – Capathia Jenkins (Cloud Records)
"Perfect Healing" – Joe Mullins & the Radio Ramblers (Billy Blue)
"More than Enough" – Tiff Jones (Independent)
"There Will Be a Light Again" – Kali Joy
"I've Got Religion" – Justin Mickens (Malaco / 4 Winds)
"Come Home" – Darius Droc Jackson ft. MyCall Sixtysix (Independent)
"Jesus is the Best Thing" – Rev. James Cleveland & Charles Fold Singers (Savoy / Malaco)
"Never Lost" – CeCe Winans (Fair Trade)