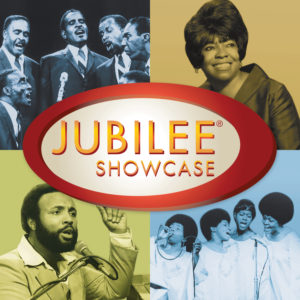 By Bob Marovich
On Sunday mornings from 1963 to 1984, Jubilee Showcase treated television viewers in Chicagoland with 30 minutes of gospel music programming featuring local and national artists. Before BET's Bobby Jones Gospel, Jubilee Showcase was the longest-running gospel television show.
Steven Ordower, whose father Sid Ordower was the show's host and producer, provides three ways to enjoy this historic Emmy Award-winning program from your home:
1. YouTube
https://www.youtube.com/channel/UCCe1QRZ2XvcfU8OTJ77OOeg
You can also go to YouTube and search: Jubilee Showcase
2. The Jubilee Showcase DVD is available on Amazon
https://www.amazon.com/Classic-Moments-Jubilee-Showcase-Andrae/dp/B00KPPHGKW/ref=sr_1_1?dchild=1&keywords=jubilee+showcase+DVD&qid=1584392303&sr=8-1
The DVD has four full episodes plus several bonus short-documentary features. There's a special running right now: buy two and get a third one free. Buy a box of 100 and the price is 50% off. Churches could use the DVDs to sell at full price as a fundraiser.
3. The TIME LIFE Jubilee Showcase 36-song audio compilation is available on most streaming services. This includes Apple Music, Spotify, Amazon Music, and YouTube.
Here's the link on Apple Music:
https://music.apple.com/us/album/jubilee-showcase/1494535556
Here's the link on Spotify:
https://open.spotify.com/album/6ItY6T8f93PmFyJ7kfvwne?si=qbXuInL1QT2tAPO1WHN56g